Garden Plant of the month November: Skimmia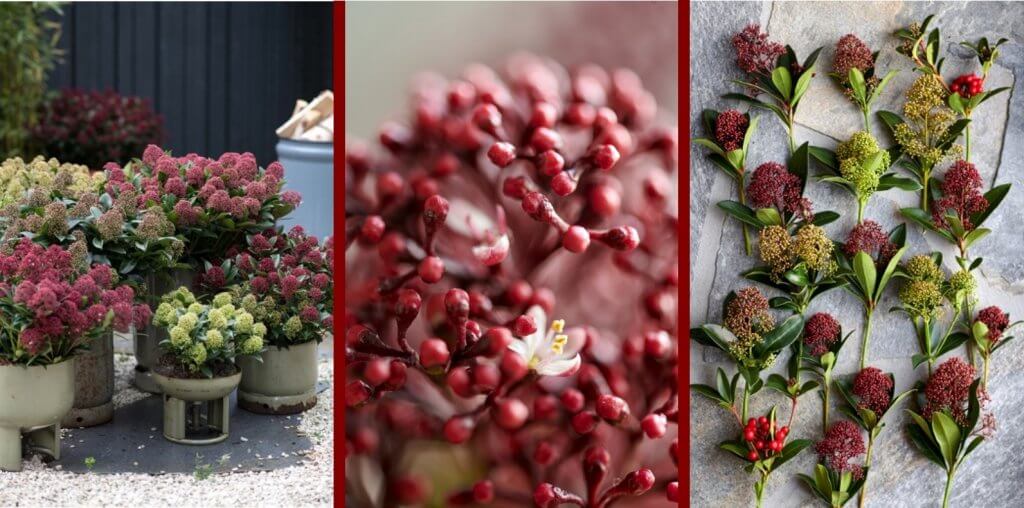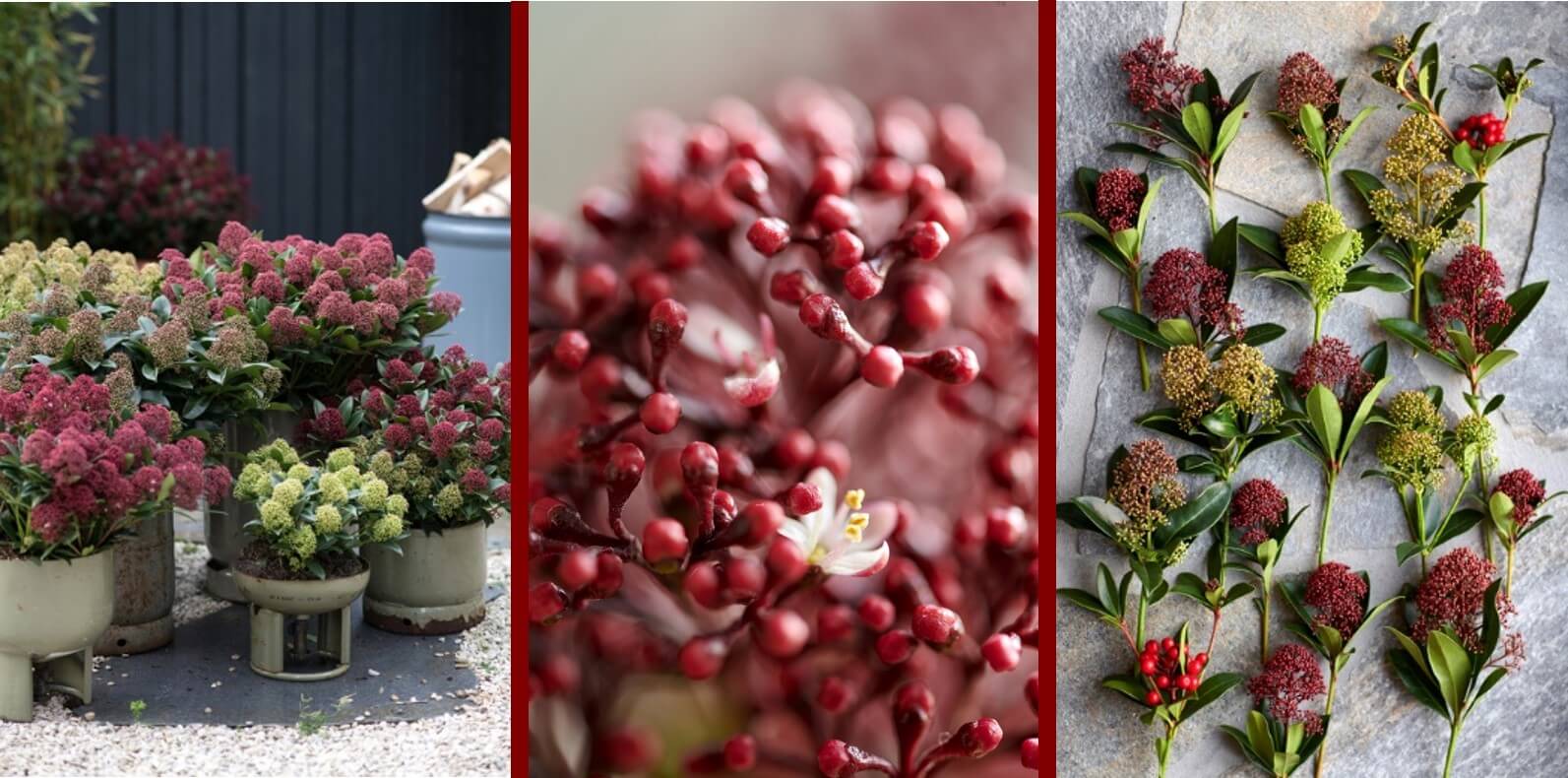 Skimmia, the four seasons wonder 
This shrub (officially called Skimmia japonica) constantly manifests itself in new ways throughout the year. In November the plant displays the buds of its sturdy, attractive flower spikes. The colour and the buds continue to look beautiful all winter long. In April/May the buds open and Skimmia flowers with white/pink flowers with a strong scent: bees love them. The first new buds appear at the end of August. And one constant is the leathery leaves that remain beautifully green throughout the year.